All Nations Cannabis is ready to step out on the world stage.
Indigenous-grown All Nations Cannabis just sent its first-ever shipment of product to Israel from its growing facility on Shxwhá:y First Nation, near Chilliwack.
"All Nations has grown substantially over the last year," said Darwin Douglas, CEO of All Nations Cannabis.
They'll be talking about that achievement when they get to the 2023 BC Cannabis Summit in Kelowna, starting Friday (April 21).
It took All Nations Cannabis, in partnership with Shxwhá:y Village, several years of planning to become a licensed federal producer, and provincial distributor under section 119 of the B.C. Cannabis Control and Licensing Act. That's what makes them wholly unique in their status as "a vertically integrated" Indigenous cannabis company, not only federally licensed to grow in a 30,000-square-foot facility, but provincially approved to sell in the retail store just down the road.
They opened the first retail store on Nov. 2 last year under their Section 119 licence, issued by the province in July 2022.
"We've continued to grow high-quality cannabis and we've put that cannabis into two brands that we've launched, our All Nations premium brand, and Uncle Bob, our secondary brand, and we are selling through the provincial distribution system throughout Canada."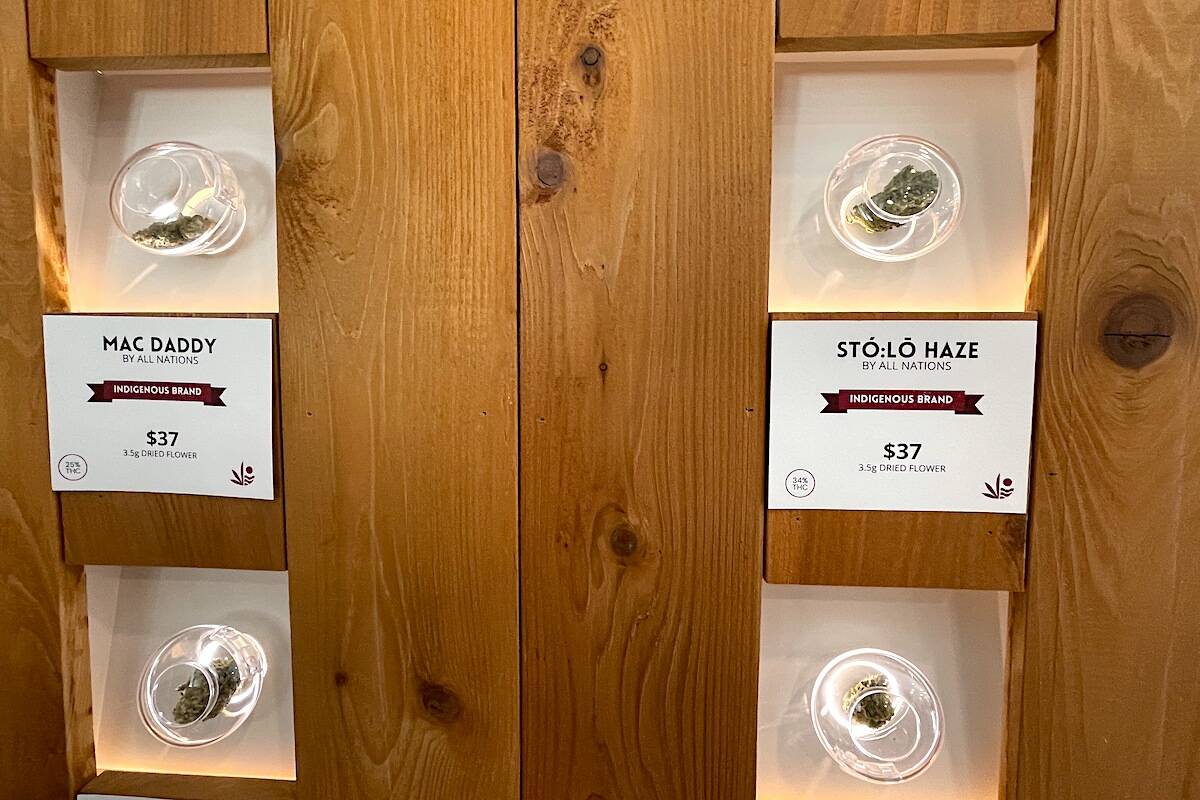 The BC Cannabis Summit they're heading to in the Okanagan this week will bring together craft producers and other players to share challenges and successes.
"We are super excited to be participating in this upcoming Summit and really grateful for the organizers to include us as a participant and as a partner," Douglas said. "Our role there will be to help create as much Indigenous participation in the summit as we can, and organizers have asked All Nations to work with them on that goal."
Part of what we they'll address at the conference is the success of their first export. The clients were suitably impressed with the product quality, and were keen to be working with an Indigenous group.
"I think it's a huge accomplishment as a licensed producer operating not only on First Nations land, but also just as a licensed producer in the Fraser Valley to be making these big moves on the export front.
"So we are really, really proud of our team, and all the hard work that's gone into this, and excited for what the future holds on the export markets."
It bodes well for building more international relationships. They're working on completing a shipment to Germany later this summer.
"Having those export markets, and having success in the domestic market here in Canada, allows us to be looking at our growth strategy," Douglas said.
That means building out more cultivation sites down the line, and production square footage, bringing in more Indigenous partners, more retail distribution, more international trade, and ultimately more Indigenous participation overall in the industry.
"I think All Nations is set up to be a major player," Douglas said.
All Nations Cannabis can legally distribute its cannabis products under All Nations Mestiyexw Holdings, a holding company, in partnership with Shxwhá:y Village (Skway First Nation), stemming from the provincial licensing deal made directly with the First Nation, on a "government to government" basis.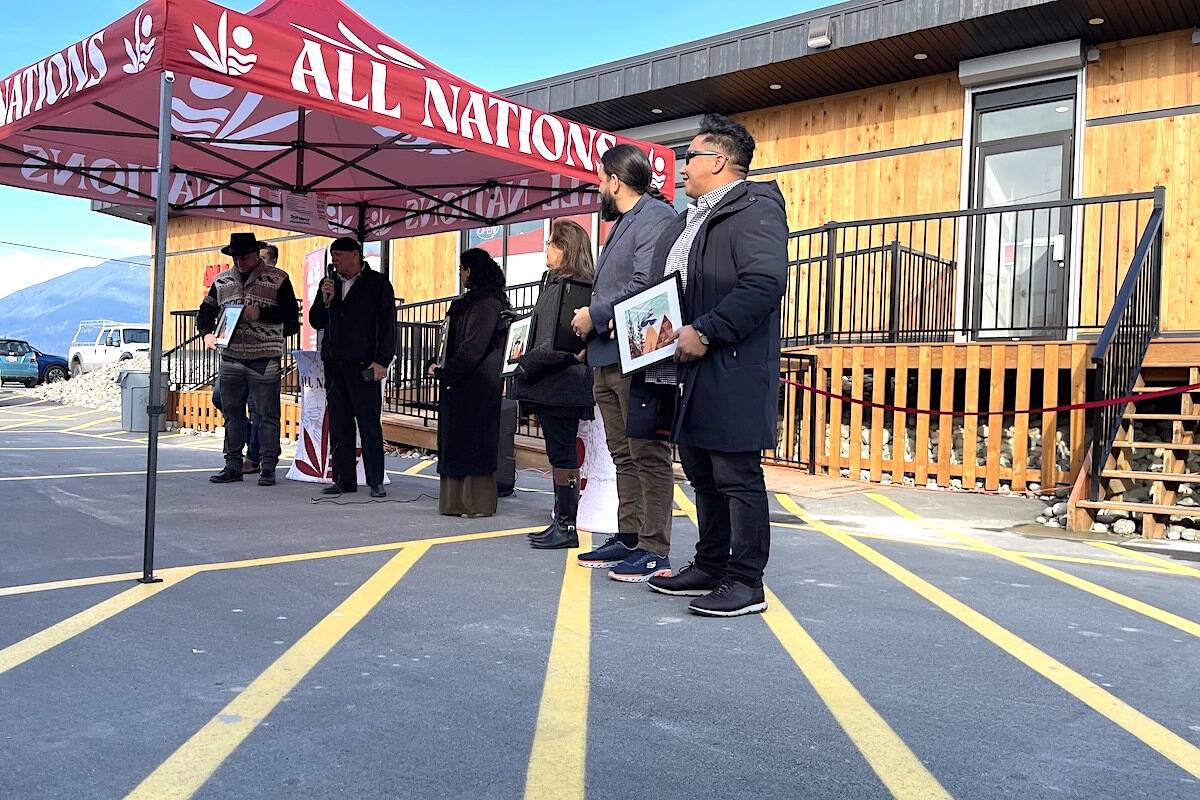 From the global perspective to the hyper local, All Nations has put Indigenous cannabis on the map, as well as the Chilliwack region, and Shxwhá:y Village, for cannabis production.
Part of that is the traction they've gained locally.
"And I think that's a combination of our high quality cannabis and our Indigenous brand which I think resonates with people," he said.
According to their marketing, All Nations is "an Indigenous collective on Stó:lō Traditional Territory weaving traditional Indigenous values with industry-leading cultivation methods" to grow craft cannabis.
The goals going forward will be on building relationships, and growing partnerships.
"We're also focused on building strong, healthy communities," Douglas added. "We want to create positive social impact, positive social change through jobs and careers and, and building good economics, prosperity with the nation."
Gaining recognition in the industry is part of how they'll get there.
"We hear a lot of people talk about reconciliation but you know to have an Indigenous cannabis company like ours being accepted in the industry overall, being recognized and supported, is a good sign that there's economic reconciliation starting to happen."
Do you have something to add to this story, or a news tip? Email:
jennifer.feinberg@theprogress.com
---
@CHWKjourno
Like us on Facebook and follow us on Twitter.