Police have identified the victim in a fatal Richmond shooting as 36-year-old Ravinder Samra, who is believed to be connected to gang activity and was named in a civil forfeiture case this week.
Richmond RCMP received multiple reports of shots fired in the 8000-block of Minler Road around 5:45 p.m., and when officers arrived they found Samra, of Richmond, suffering from gunshot wounds. He died of his injuries at the scene, according to a release from the Integrated Homicide Investigation Team. A vehicle fire shortly after is connected to the shooting.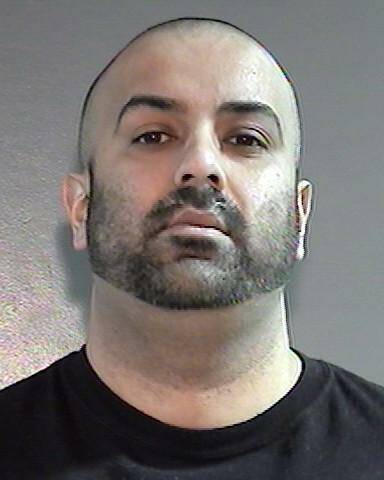 Police say they are releasing Samra's name and a photo in hopes of building a timeline of his activities in the days leading up to his death. He was connected to the B.C. gang conflict and the shooting is believed to be targeted.
IHIT is asking for any witnesses, dash-cam or CCTV footage from the area of the 8000-block of Minler Road on Thursday, between 2 and 6 p.m., as well as footage from the area of 12000-block of Blundell Road between 5 and 6 p.m.
Anyone with information is asked to contact the IHIT Information Line at 1-877-551-IHIT (4448) or by email at ihitinfo@rcmp-grc.gc.ca.
Samra was listed, along with his brother Amarpreet, in a civil forfeiture case this week for a drug-trafficking operation. Amarpreet, 28, was shot and killed outside of a South Vancouver banquet hall in May.
Properties in Maple Ridge and Langley, that were allegedly used in a dial-a-dope drug trafficking operation, are now part of the civil forfeiture case before the Supreme Court of British Columbia involving both brothers.
The Director of Civil Forfeiture is trying to seize a $1.6 million house in Richmond, and four vehicles, allegedly bought with the drug money and linked to the Samra brothers.
The brothers have been the subject of several lists, warning the public to stay away from them. Most recently was one last May, with another in August.
– With files from Colleen Flanagan
---
@laurenpcollins1
lauren.collins@blackpress.ca
Like us on Facebook and follow us on Twitter.