A U.S. oceans and environment authority has credited a coordinated response in ensuring protection for endangered orcas as a sunken boat spilled fuel between Greater Victoria and Washington State last summer.
The North Oceanic and Atmospheric Administration (NOAA) says it and other agencies wrestled with the question of what to do when Southern Resident killer whales were heading toward a fuel spill.
That spill came from the Aleutian Isle fishing boat after the vessel holding 10,000 litres of fuel sank near Washington's State's San Juan Island in August 2022. At that time, southern residents in the Strait of Juan de Fuca were spotted traveling in the spill's direction.
NOAA's fisheries arm, Washington's Department of Fish and Wildlife (WDFW), Fisheries and Oceans Canada (DFO) and other volunteer agencies activated their spill response plan for killer whales within hours of the vessel sinking, according to a news release.
Protecting the southern resident whales was a top priority during the response, with real-time marine mammal monitoring and a whale deterrence team set up. A number of U.S. research and government groups, plus Canada's fisheries and oceans department, provided that monitoring and collected southern resident sightings near San Juan Island.
Deterrence crews were on standby for more than a month and were given long metal oikomi pipes, which are lowered into the water and then struck with hammers to produce sounds that discourage killer whales. The crews were activated on several days and the deterrence strategy was used to divert two Bigg's killer whales away from the fuels on Sept. 18 and 20, 2022.
"The Aleutian Isle response was a reminder that, even with all of the positive efforts to prevent and prepare for spills, the southern residents live in an urban environment," NOAA said, noting the three whale pods sometimes gather to form a superpod.
"These reunions put the small population at risk of a catastrophic event that could impact all 73 whales at the same time."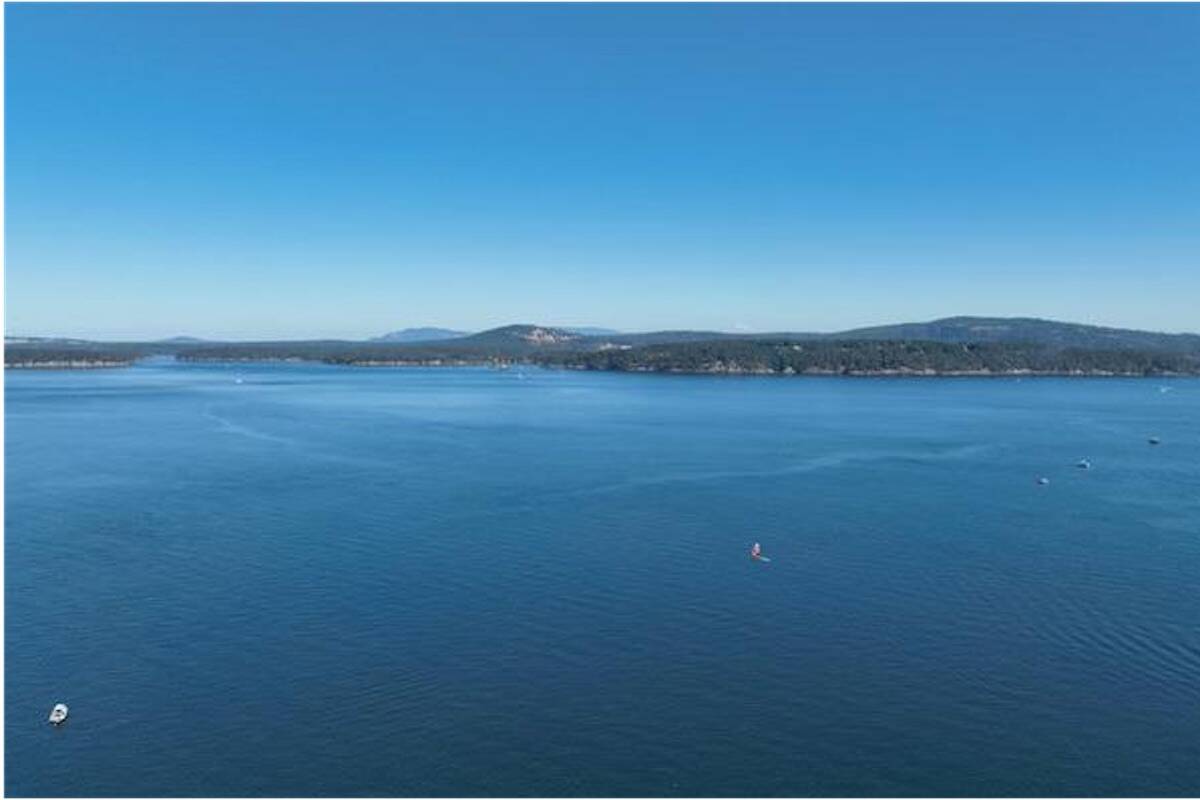 The fishing vessel could not have sunk in a worse location, NOAA said. The agency pointed to how the deep waters and roaring currents off San Juan Island serve as an important feeding ground for southern residents, as a critical habitat for endangered and threatened rockfish and is also used by other whale and seal species.
A network of hydrophones in the United States and Canada also tracked the movement of the whales through the Salish Sea, helping to give advance notice on when whales might reach the affected area. When killer whales approached the spill, Washington State's Wildlife branch was able to quickly determine whether deterrence was needed to keep them away from the spill, NOAA said.
With an aim of being better prepared for future events, the strategies used and lessons learned during the Aleutian Isle incident have now been used to update Washington's oil spill response plan for killer whales.
---
jake.romphf@blackpress.ca. Follow us on Instagram. Like us on Facebook and follow us on Twitter.